Challenges of Open Data – Panel
Monday 16 September, 14.00 – 15:00 @ Room 13, Floor 2
Moderator: Matthias Stürmer, Open Source Business Alliance / Opendata.ch
Panel members:
While opening up datasets provides great opportunities, Open Data also raises various kinds of challenges to its stakeholders. For example transparency and accountability might not always be in the interest of everybody. Also the mere design and execution of Open Data projects generates organizational, legal, financial, or technical problems. And once released the sustainability of the initiatives by constant publishing of updated data etc. needs to be assured.
On this panel discussion international experts from different kind of backgrounds and organizations talk about their Open Data programs, their challenges during preparation and implementation, and how they have addressed the problems. The experts bring in experience from governmental programs, civil society and non-for-profit initiatives, and journalism projects.
Biographies of the panellists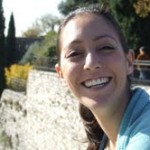 Anahi Ayala Iacucci is the Senior Innovation Advisor for the Internews Center for Innovation & Learning. Before covering this role, Anahi was for 2 years the Media Innovation Advisor for the Africa Region, Health and Humanitarian Media, covering Central African Republic, Chad, Cote d'Ivoire, Democratic Republic of the Congo, Ethiopia, Kenya, Mali, Nigeria, Republic of South Sudan and Haiti. Anahi Ayala Iacucci holds a Master degree from Colombia University – School of International and Public Affairs, a BA in International Affairs from the University of Bologna and a Master in Human Rights from the University of Padova. Anahi has consulted for over 4 years for NGOs and international organizations on the use of the ICT4D, new technologies and crisis mapping, and namely UN OCHA Iraq Inter-Agency Information and Analysis Unit, Alliance Guinea, Freedom House, the World Bank, Ushahidi Inc., NDI and The Popular Engagement Policy Lab. Anahi is currently also Expert Advisor on Mobile Technology for The Popular Engagement Policy Lab and sits on the Board of Director of the NGO Freedom Connect. Anahi is also the Co-Founder and Advisor of the Standby Task Force, and a member of the International Network of Crisis Mappers. Anahi is the author of the official Ushahidi Guide and co-author of several articles and publications on PLoS Medicine and ACSM Bulletin on Crisis Mapping and Disaster response and Crowdsourcing. Anahi has been named in 2012 by the Diplomatic Courier to the 99 Under 33 list, as one of the 99 under 33 most influencial foreign policy leader in the Innovators Category.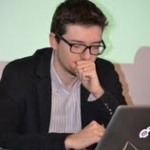 Luigi Reggi is a public policy analyst with 10 years of experience as a practitioner and researcher in the field of Public eServices and Open Government Data. Currently, he serves as an ICT and open data specialist at the DG European Regional Policy, Department for Cohesion, Italian Ministry of Economic Development. He is also a member of the research group of the project "Technology Adoption and Innovation in public services" (TAIPS) at the University of Urbino, funded by the European Investment Bank. Between 2004-2008, he worked as coordinator of the Observatory of the Regional Competence Centres for eGovernment and the Information Society, set up by the National Centre for IT in the Public Administration. He has authored international academic articles and research reports on public eServices quality and diffusion, open data strategies, research policy, EU Regional Policy implementation and impact.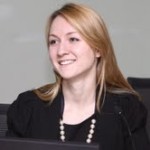 Irina Tisacova has been leading the e-Government Center's Open Government agenda since August 2011 and is the program manager for date.gov.md, Moldova's Open Government Data Portal. She is specifically responsible for cooperation with ministries and civil society, aimed at opening even more government data and at ensuring its use by business and civil society to promote economic growth and citizen engagement. Irina returned to Moldova after several years of studying at the George Washington University in Washington, D.C. and Sciences Po, Paris.
Marcus Dapp, Open Knowledge Foundation Coordinator, Co-founder and board member of Open Knowledge Foundation Deutschland
Currently, Marcus is engaged with the Open Knowledge Foundation: as a principal consultant, he consults governments and institutions on open data portals and initiatives, and as a board member of OKF Germany he helps to bring "Code For America" to Germany. Marcus has spent his professional life working on "digital openness" topics. For nearly three years he was an IT strategist for the City of Munich where he designed and led Germany's first Open Government/Open Data project ("MOGDy" won an EPSA 2011 best practice award). As a researcher, he worked intensively on software patents and open source software. For nearly ten years, he has been running his own lecture on "digital sustainability" at ETH Zurich.