Our tenth guest post in the OKCon speaker series is from Maya Indira Ganesh. She will be speaking in the session 'Data-driven storytelling', as part of the Evidence and Stories programme, on Wednesday 18 September, 14:45 –16:00 @ Main Stage Room 2.
---
Evidence & Influence
New approaches to working with information for advocacy
Two years ago I read Jonathan Safran Foer's Eating Animals, a work of non fiction about factory farming, and decided to become a vegetarian (again).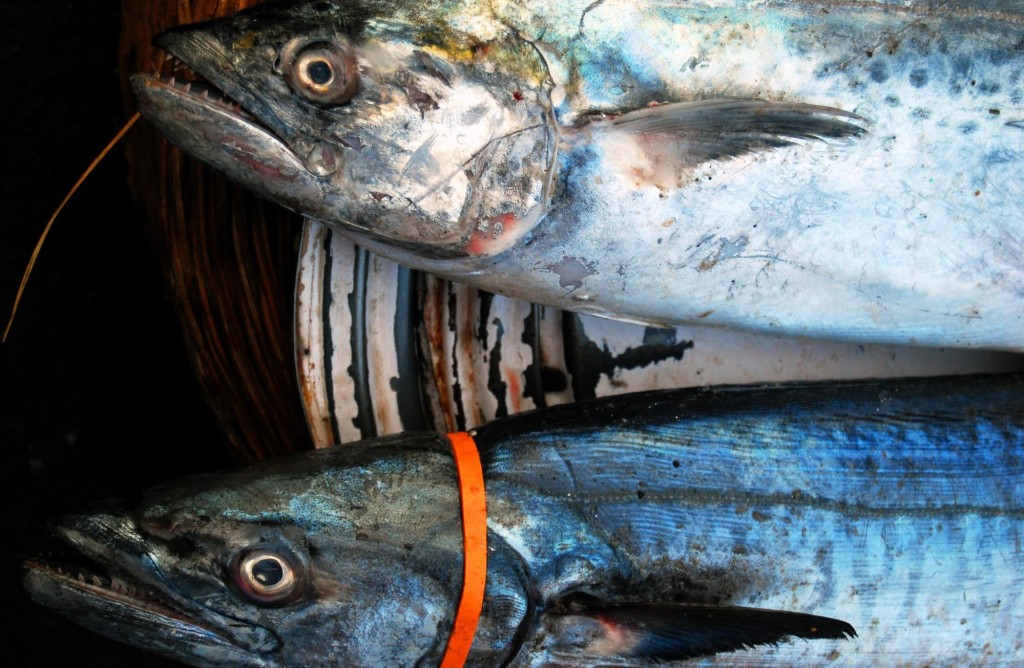 (Image by Maya Ganesh)
Foer's book brings a fiction writer's touch to what could otherwise be a dense mass of statistics; it is emotive: alongside the numbers it weaves in stories of his grandmother surviving the Holocaust, impending fatherhood and appeals to imagine the silent screaming of little fishies being killed (moos and groans of a cow on a conveyor belt, by comparison, can be heard). It appeals to morality and ethical reasoning: it asks you to consider why you wouldn't eat the family dog but have no problem eating a cow. It is also knowingly persuasive: Foer lays out, in graphic detail, how cows, pigs, sheep, chickens and fish are reared and raised in industrial farming complexes, and how they are then slaughtered.
More than a paean to vegetarianism, the book encourages the reader to think about the political, economic and social contexts and consequences of the act of producing and eating any kind of food. The book changed how I eat and more importantly, how I cook and shop for produce. I refer to this example because it leads me to ask: what does it take to create influence that can change people's opinions, ideas and even their whole lives?
The storyteller Neil Gaiman says this about stories:
"Stories, like people …. are also fragile things, made up of nothing stronger or more lasting than twenty-six letters and a handful of punctuation marks. Or they are words on the air, composed of sounds and ideas-abstract, invisible, gone once they've been spoken-and what could be more frail than that? But some stories, small, simple ones about setting out on adventures or people doing wonders, tales of miracles and monsters, have outlasted all the people who told them, and some of them have outlasted the lands in which they were created." (Fragile Things – Short Fictions and Wonders)
Activists and advocates attempt to do something similar with their issue: to capture attention and present ideas through the skillful organisation of the right kinds of information into a narrative that is memorable and moving. Finding the story that sticks, knowing how to integrate data and the visual within its narrative and identifying the best platforms to present an issue is often a challenge for campaigners, and is part of what our work at Tactical Tech's Evidence & Action Programme is about.
With the increased opportunities for campaigning and advocacy with data, the challenges of security of data, and in establishing the veracity of and interpretation of data, evidence-based advocacy is poised at an exciting new moment to think about what influence means and how it may be achieved. Tactical Tech's recent Info-Activism Camp titled 'Evidence and Influence' brought together 135 designers, technologists, mappers, hackers, data specialists, activists and advocates to work on what this means. For six days we shared knowledge, ideas, skills, and fostered strong ties for future collaborations.
Our morning tracks at the Camp focused on four approaches to working with information for advocacy, which we called Documentation, Investigation, Curation and Intervention. We created these categories as ways to think about, plan for and identify skills and techniques for information as evidence in advocacy. Each one has particular characteristics and features, and yet are not that separate. Each one has a narrative arc that is slightly different from the next one, yet the intrepid information activist often has to lean on these at different moments and depending on the context.
One of these, investigation, a longstanding tradition in journalism, is particularly exciting at this moment. We recently profiled the work of Paul Radu who primarily works with journalists to use data, visualisation and investigative techniques to expose organised crime and corruption. Getting to know Paul and his work, we were keen to have him at the Camp and have him share his skills and see how this resonated with activists and advocates who work with very similar tools. What can activists learn from investigative journalism's techniques? What are the tools available and how may they be applicable to the work of information-activists? My presentation on September 18th at the Open Knowledge Conference will showcase Paul Radu's work as well as two nascent activist investigations inspired by Paul's work. The meal that Paul and his newest fans share? Data, of course.
*Note: I have flexitarian tendencies; I am not saying no to sushi; sometimes my aunt's rogan josh will also challenge me.
---
Maya Indira Ganesh is Programme Director at Tactical Technology Collective. She has worked as a researcher, writer and activist with women's rights organizations in India, international NGOs and academic institutions, including UNICEF, the Association for Progressive Communications' Women's Networking Support Program, Point of View and Tata Institute for Social Sciences. She has worked on projects spanning a range from gender rights, violence against women, sexuality rights, HIV/AIDS prevention with young people and digital media use, policy and communication rights. She has published non-fiction and academic writing about old and new media from trashy pulp magazines to sleek mobile phones. She has Masters degrees in Psychology from Delhi University in India, and in Media and Cultural Studies from the University of Sussex, UK.