With less than a week to go until OKCon kicks off in Geneva, we wanted to give you a few last minute tips and reminders before you travel:
Getting around in Switzerland: Check out these two sites: SBB for the Swiss railway and the TPG for local public transport. All hotels will provide you with free public transportation passes too!
Want to brush up on your knowledge of Switzerland?
It's a small country, but it has a rich variety of cultures, traditions and languages! Be aware that people might speak any/all of French, German and Italian, but probably also English. If you want to know more, check out this short introduction.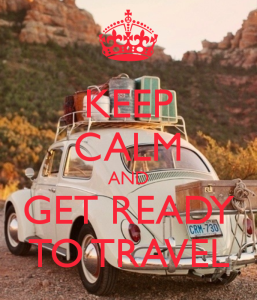 What to bring: Yourselves, your projects, your ideas, and of course, enthusiasm to meet your fellow open-advocates from across the world! On a more practical note, things to remember:
Chargers for your electronic devices
A big stack of business cards for all the great people you're going to meet
Swiss Francs (CHF)
A coat, or warm clothing – the weather is likely to be between 12-18°C
What to wear: Anything you feel comfortable in. OKCon will be bringing together people from a huge range of backgrounds and professions so there's likely to be a big mix of dress codes going on!
Where to eat: Check out our Restaurant Recommendations
What to prepare: Have a good look at the schedule, and make a note of sessions you want to attend. For workshop sessions you need to sign up now! See this blog post on the subject. If while you're travelling you want to check out the programme, download the PDF version here.
Where to be: On Monday, there are workshops in the afternoon and the official opening on Tuesday is at the CICG (Centre Internationale de Conférences de Genève) [map]. It will be open from 8.45 on Monday morning, and the first Keynote speaker will be on at 9am sharp. Get there early to get a good seat to watch Ellen Miller start the festivities for us!
How to follow online: The hashtag is #OKCon and you can add your photos to this Flickr group, OKCon 13. . Once the conference kicks off, there will be a Liveblog and livestreaming of the main sessions too!
For even more information, check out Practical Information, and our FAQs.